In our two previous posts, we were talking about summertime in the office, but from a cleaning perspective. In our Part One, we were trying to see if there is perfect timing for a scheduled and detailed summer cleaning. As we've seen, summer cleaning is a must, and the same goes for each and every season. Still, there are some things which are more "exclusive" to cleaning during summer. By this, we primarily mean that during summer you have more free space and more room to clean, with summer holidays and office being less crowded during those months. And we didn't stop there, timing isn't the only thing to discuss when it comes to summer cleaning. That is why, in Part Two, we touched upon some other cleaning tips suitable for summer cleaning. We saw just how important it is to keep office floors and windows clean during those hot sunny months, as well as keeping up with other details, such as emptying trash bins on a daily basis or keeping the restrooms clean. So, even though summer may not seem like the perfect time to clean your office, it actually is, so use those long and sunny days to keep your office perfectly clean with the help of your professional cleaning service.
Since we dedicated last two posts to summer cleaning, today we will finish with our summer series on a "lighter" note. Today we'll step away from the cleaning (just for a little bit, don't worry) and try to give you some tips on how to make your summer in the office as enjoyable as possible. It's all about coping tips during summertime in the office, so let's dive into it!
While at your office daydreaming of a holiday that is to come, you can also take matters into your own hands and learn how to enjoy this beautiful season from indoors. Sure, it's much nicer to go on that holiday you were planning for some time, but that day will come soon enough. For now, let's see what you can do to enjoy those beautiful sunny days in your office.
We all know and understand how much bright colors can affect not just our mood, but our environment as well as work ethic and productivity. Given this fact, why not incorporate some beachy colors into your workspace? For example, you could start by adding some bright and beachy decor, such as some art poster or a desktop sandbox? The choice is up to you, but trust us, these small changes can have a great effect and amp up your summer mood!
Another way to introduce outdoors into your indoors is to add a plant to your desk/cubicle. It won't just bring the outdoors is, but also some much needed O2. You will feel better if you can actually see some greenery around you. Again, the plant choice is up to you, so choose whichever small plant speaks to you and you won't regret it!
If you are still in the need of some fresh outdoor air, we suggest using your breaks to step outside for a bit every day. Just a little fresh air can do your mind and body wonders. It's just a small and simple trick, but it will score you some much-needed vitamin D and improve your efficiency and productivity. We'd call that a win-win situation, won't you?
Another great tip to feel more outdoorsy is to light up your office space. Brightening up your workspace is an excellent trick to make you feel more like you're outdoors. This can especially be helpful if you work at a cubicle and don't have direct access to sunlight.
Making some small changes in the food you're eating during summer can also be a nice trick to enjoy summer in the office more. So, why not switch up your lunch a little bit? Instead of bringing sandwiches, you could grab a burger or a hot dog for lunch. BBQs are the perfect summer food, right? Still, if that sounds a bit ridiculous to you, you could take it down a notch and just bring in a few sides, like coleslaw, beans, or potato salad.
And while we're on the topic of food, let's talk some sweet stuff. Why not stock your freezer full of popsicles and just have a little snack when you're craving a treat? Or, better yet, offer them to your co-workers and make some new office friends. And, if you have some extra minutes to spare, grab a popsicle and go sit outside while you eat it and soak up some sun.
Also, lunch breaks can be used differently, not just for having a bite to eat. You could take your lunch and eat it outside instead of at your desk, bring it with you so you can use your break to get a quick mani-pedi or use that time to read your favorite book, outside if possible. And, if on some days you are feeling even more ambitious, go for a walk, even for a short one. Researchers say it will only make you better at your job, so it's worth trying, right?
And for our final tip today, try switching up your commute. If it's possible, give yourself extra time in the mornings and, instead of taking a bus or train or driving to work, use that time to walk or bike. If that is not an option, you could try and take a different route to work. Switching up your daily routine (especially if it's been daily for years) will feel more exciting than you can realize, so why not give it a go?
So, to finish up, even if you are spending a part of your summer in the office, don't despair! Just incorporate your favorite parts of summer into your office space and it will help you enjoy the season much more, even if you are spending it in the office. Summer is here, so let's enjoy it to the fullest!
Summary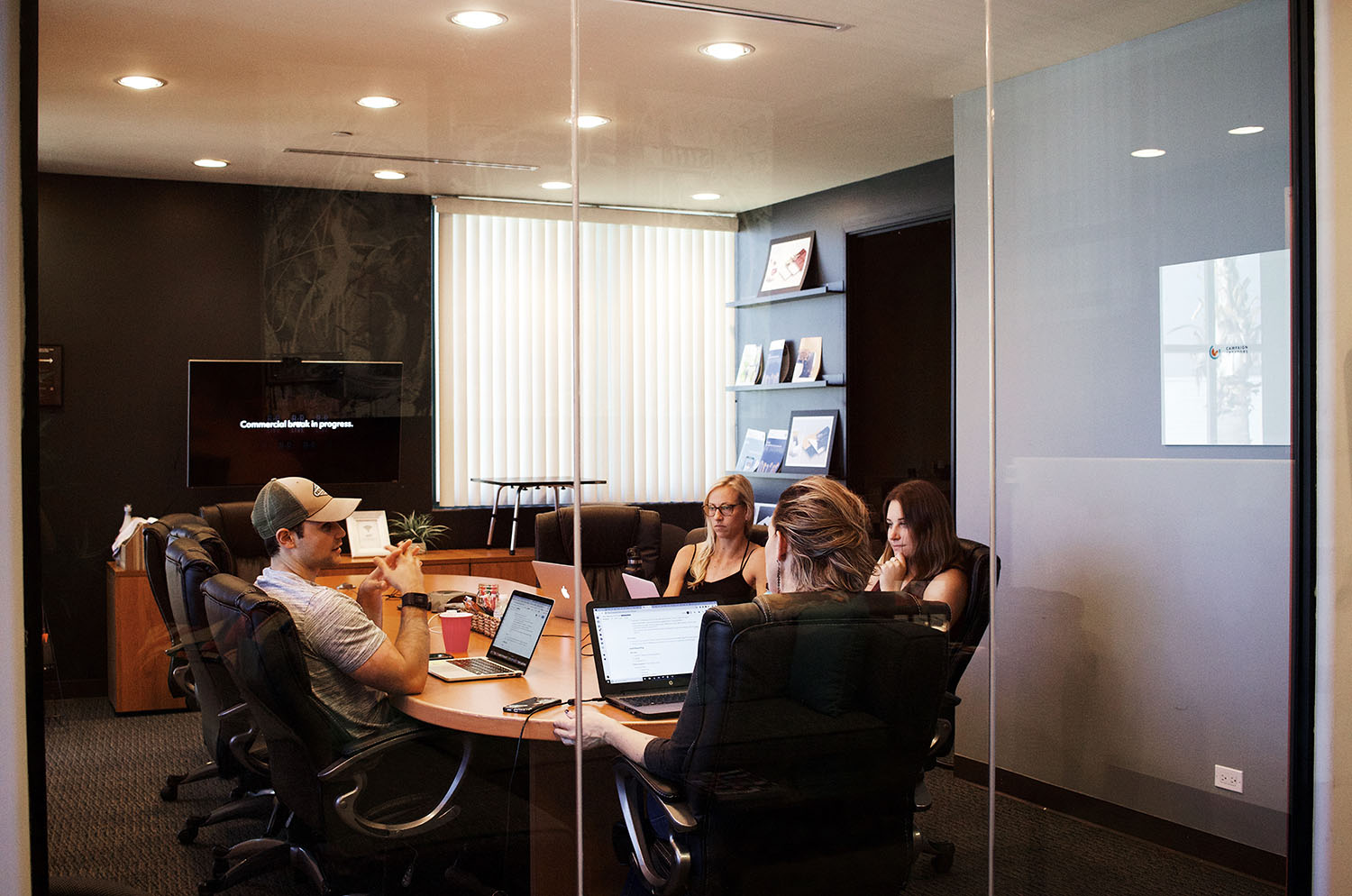 Article Name
Summer in the Office Pt. 3 – Coping Tips
Description
Today we'll step away from the cleaning and try to give you some tips on how to make your summer in the office as enjoyable as possible.
Author
Publisher
Publisher Logo