In our previous post, we were discussing some issues and concerns regarding professional office cleaning, especially when it comes to costs. Today we'll stay on the topic of office cleaning issues and we'll dig deeper into several misconceptions and myths surrounding this subject. As we've seen before, the final cost includes many variables, such as salaries, various obligatory insurances, gas, maintenance costs, phone, rent, marketing services, etc. All that has to be included in the final cost, so that is something to take into consideration when thinking about hiring professional cleaners.
Still, a misconception remains that office cleaning and janitorial services are costly and that it's almost impossible to keep your office clean without going broke. That is why so business owners discard the possibility of hiring professional cleaners from the start. But, is it the right way to go? Should you do everything yourself and will it save you money or not? As we've said, many entrepreneurs make the mistake of hiring their own janitors thinking that is the ideal approach to office cleaning. In that case, you need to have great control over your janitors. But, as it turns out, very few offices have figured out how to effectively function with a dedicated janitorial service without running into some issues.
If your goal is to try and avoid having any cleaning issues, all it may take is a little planning and a presence of mind, and you shouldn't have any issues, guaranteeing your office will be clean and well taken care of, while your company's balance will remain moderately unaffected. The solution? Take the plunge and hire professional office cleaners to take care of your office space!
So, what we are suggesting is getting outside help and hiring a professional and experienced cleaning company. Bear in mind that commercial cleaning services are very prominent these days, and the reason why they are so popular nowadays is the fact they are filling a very particular and desired niche in the market. If you're not doing it yet, when you start working with an outside cleaning company, you will quickly see several main advantages to it.
The first thing you will notice when you hire professional cleaners is experience, plain and simple. These cleaning technicians will come with lots of experience under their belts and will comprehend what needs to be done. Furthermore, you will come to realize they are reliable. You won't be needing any of your workers coming and keeping an eye on them, which can be a massive workload help. Moreover, when it comes to paying, it will be rather simple – you will simply need to pay the cleaning company for their services, at a pre-defined rate, and afterward, it is up to them to deal with paying their workers, that won't be your problem.
So, for now, we have two main advantages – experience and simplified paying process. Not bad for now, right? But, let's keep on going and see what else can come out of this.
Let us imagine this situation. If your company (and we hope it does) begins growing quickly, you may all of a sudden find yourself in the need of finding a new, bigger office space, and with it, employing numerous new janitors. Which can create quite a problematic situation for you and your company, isn't that right? This is another issue you will avoid should you choose to hire a professional cleaning company. If you need to expand their services, you simply need to pick up the phone and call them; that is it! There is no reason for you to contract many new workers on an urgent basis, and potentially create new problems for you and your business, especially long-term; simply call your professional cleaning company and you're good to go!
So, the question now is whether you want to hire a professional cleaning company or not, and if you do, how to choose one.
If you decide to hire professional cleaners, take your time, there is no need to rush into anything. Talk to other business owners, see whether they are happy with theirs; in that case it's worth considering them. A recommendation is always a good way to go, so be sure to check any referrals the company might have. Also, set up a meeting with a company you're interested in and see what they have to offer; you should choose a company that offers a complete cleaning program. For example, we at Geyen Group South offer a variety of services, such as professional carpet cleaning, upholstery cleaning, and fabric panel cleaning. By choosing a company that does it all, you're making it even easier on you; you don't have to worry about anything regarding office cleaning, they are there to do all the work and in the best way possible. A reputable company will send experienced cleaners who will know to assess the situation and suggest the best cleaning methods and techniques. They will have the right equipment and perform their services in such a way that won't disturb your daily office activities. Furthermore, they will suggest the best cleaning schedule which will keep your office clean and won't interfere with your office life. No worries and a perfectly clean office, who wouldn't want that?
So, to conclude, there are many myths and misconceptions regarding office cleaning. But, as we've seen, even if at first it may seem like a more costly option, it is actually a much more effective and budget-friendly option, in the long run, hiring a professional cleaning service. Besides, it will take any worries concerning office cleanliness away. Hiring professional and reputable cleaners will be a smooth sail and a smooth experience over the long run, regardless of how much your business will continue to grow over time, sooner or later, but hopefully sooner. You will have all the capacities to easily focus on maintaining your business in ways that matter while having your office beautiful and clean each and every day.
Summary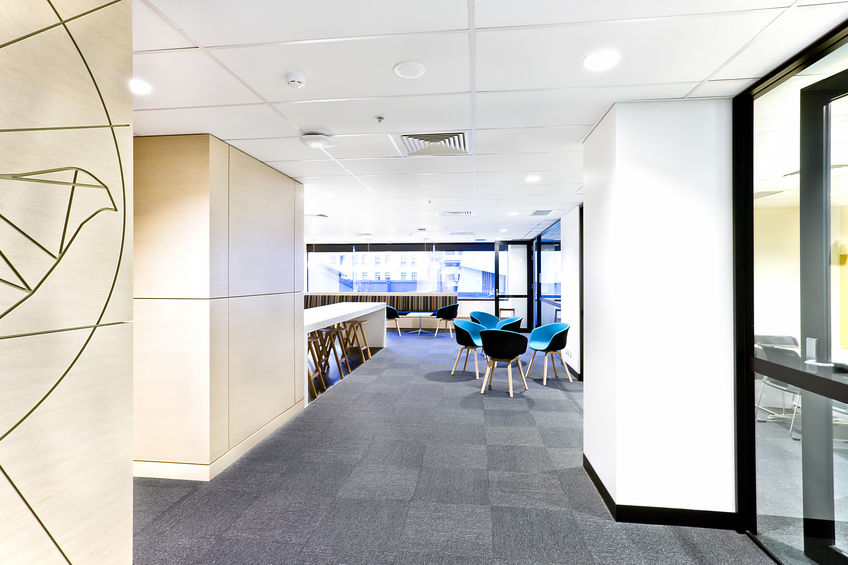 Article Name
Office Cleaning Issues - From Misconceptions and Myths to Advantages
Description
If your goal is to try and avoid having any cleaning issues, all it may take is a little planning and a presence of mind, and you shouldn't have any issues.
Author
Publisher
Publisher Logo