Office chairs, our faithful business companions each and every day we spend at the office. But, as it is with any kind of relationship, issues may arise from time to time, and it's not always a walk in the park. So, office chair issues – are there any?
First of all, let us start by saying that we understand just how important office chairs are. They are an essential part of the office you cannot live without. They come in all shapes and sizes, in different fabrics and materials. The options you have when choosing one are, quite frankly, limitless. So, just how do we choose one?
There are many things to take into consideration, apart from our aesthetic preferences. Just take into account that you spend an average of 40 hours per week at the office and just how much of that time is spent sitting on your office chair. After some time, different health problems may occur, such as back pains, unhealthy body posture, various spinal problems, and many many more, common for people who spend a lot of their time working on a computer and sitting. Given all that, you can see just how important it is for a chair not just to be comfortable but also to be able to prevent such health issues, if possible.
And why an office chair, someone might say. There are just as comfortable and well-designed chairs not labeled as "office chairs" on the market. Of course, there are, we are aware how big and diverse this industry is. Still, as comfortable as any chair may be, take into consideration that office chairs are particularly designed for those who work for hours sitting on a chair. So, don't think twice and choose a true office chair. A good-quality office chair will not only prevent or prolong some of the health concerns we've mentioned; it will also affect your productivity over time, in a positive way with a good one or in a negative way with a bad one.
Ok, so even if you go through with the entire process behind choosing the chair, such as thinking about several factors: chair dimensions – making sure you can fit comfortably, lumbar support – you need a good one to support the lower back, backrest – whether it is attached or separate, it has to be adjustable, quality and material of the chair – it needs to be adequately firm, but still comfortable enough; the fabric it is made of should be breathable because it will prevent the seat from becoming hot after hours spent sitting on the chair, headrest – if you're experiencing neck issues, this is a must, and finally swivel – it's always easier if a chair can rotate freely so that you can easily access everything around you.
As you've just seen, there are a number of things to take into account when investing into your office chairs. If you go into it prepared it will turn out to be quite beneficiary for you. After that entire process, you will end up with an office chair of your dreams. Or will you? Could there still possibly, just possibly be any office chair issues? Are there any?
Well, unfortunately, yes, some issues may arise over time. We don't want to be the bearers of bad news, but these problems can happen even to the best of us. So, let's dig into some of the possible issues and see if we can fix them and how.
Let us begin with the most common issue there is – cushioning. If you've chosen your chair right and according to the principles we've mentioned above, this shouldn't be an immediate problem. But, over time, you may start noticing the difference. From that first, over-the-top comfort to some discomfort, the road isn't that long. What may cause it? First and foremost, the material it is made of. Second, if the chair wasn't actually built to last for a longer period of time. Make sure to check with the salesperson and see whether the chair is made to last, you don't want to change it in the course of a couple of months. As far as the material goes, apart from getting the information from the salesperson, the best thing would be to actually try it yourself and see, it's as easy as that.
Another quite common issue with office chairs is the malfunctioning of its cylinders. Over time, the cylinders may start to malfunction or even completely cease working. This can be quite an issue, as the chair may sink down while you're sitting on it. Why does this happen? Possible causes may be the cylinder getting old and worn down or it holding excess weight over a period of time. The solution? The only thing you can do is replace the mechanism. But, do not fear, if you purchased a quality chair from a reputable place, it should come with a warranty covering these types of issues.
Finally, chair mats. Maybe not an issue that first pops to your mind. This isn't actually an issue by itself, more of an advice. It is always a good thing to purchase a chair mat, even if the chair comes with a standard castor. This will not only help protect the flooring but also make it easier to move around when sitting in the chair.
So, there you go, we've dabbed into some office chair issues. As you've seen, even with all the planning and thought that goes into it, there can still be some issues. Still, don't worry, most of them are easily solved and won't bother you for long. And are there some final words of wisdom, you may ask? They won't be words of wisdom, more words of advice. Take your time in choosing the right office chair for you, make a checklist of all the things you need to think about when purchasing an office chair, find the right place to purchase it from and… well, just enjoy the fruits of your labor once your brand new office chair arrives, you well deserved it!
Summary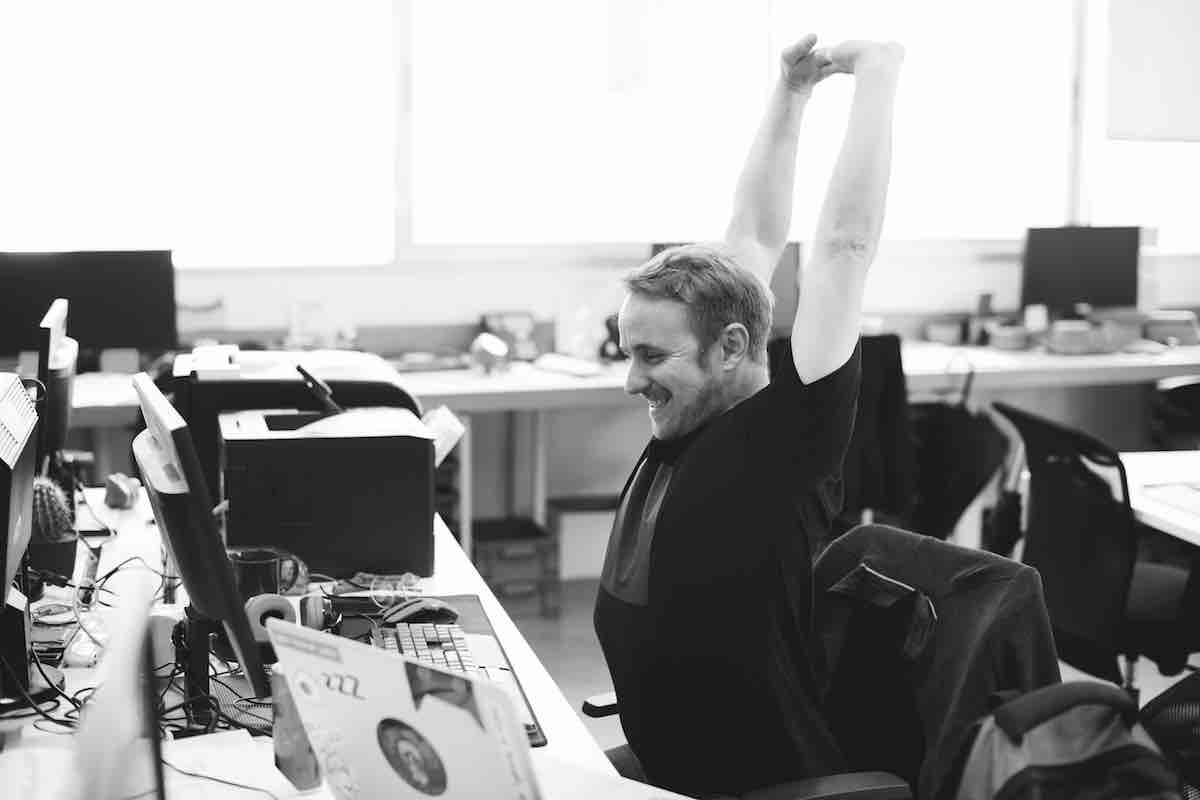 Article Name
Office chair issues – are there any?
Description
Office chairs are an essential part of the office you cannot live without. The options you have when choosing one are limitless. So, just how do we choose one?
Author
Publisher
Publisher Logo