It's that time of the year, the ending of November, and time for one of our most beloved holidays – it's Thanksgiving time. And this is the perfect moment to stop for a second and reflect about the year slowly passing by. So, Thanksgiving in the office – what should we be thankful for? Let's start by saying there are many things that come to our mind, and we will list and discuss things today without any specific order, hoping we won't leave anything important behind. So, without further ado, what are some of the things in the office we should be thankful for?
First and foremost, health. Health is one of those things we should always be grateful for, at home, in the office, wherever and whenever. So, every office should aspire for optimum working conditions which will result in happy and healthy employees. How to achieve that? Well, first of all, by keeping track of office cleanliness on a daily basis, for sure. By that we mean vacuuming, dusting, cleaning the restrooms, etc. Still, is that enough? Well, not exactly. In order to have a perfectly clean and healthy working area, you will need some help, in the form of a professional cleaning service.
Beware, this time of year is peak time for cold and flu season, and trust us, no one wants to get sick around the holidays. So, this is the perfect time for the cleaning company of your choice to perform a detailed cleaning focusing on hotspots and touch points, those areas that see a lot of foot traffic and a lot of different hands throughout the day. The goal here is to reduce disease-causing bacteria and keep your employees in perfect health. The cleaners will do their best to keep your office in the best conditions possible, but there are still some things you and your employees can do to increase the level of health conditions. If anyone is feeling sick, it is better they don't come to work. The worst thing that can happen is that they could spread illness and just prolong absenteeism and lowered productivity. Make sure everybody knows and practices healthy etiquette which includes washing hands frequently, especially after coughing or sneezing.
Also, another thing to think about when talking about health is the eating area, or, to be more precise, the office fridge. During this time, the fridge can become a holiday health hazard. How so, you may ask? Well, just think about all those forgotten lunches, towering plates of cookies and cakes no one wants to take home; all that left unmanaged can potentially pose a smelly problem and even a health risk. Is there a way to avoid it? We would suggest establishing a regular clean out day when the employees will take a look and make sure there are no old leftovers or anything that could potentially be a health hazard. By doing so, your employees will have a set day of the week to check the fridge, see if they have left anything and if there is anything for them to pick up. It's an easy and small task, but with great benefits for everybody in the office.
Another thing to be grateful for in the office is the overall office morale and good office mood. And it may sound surprising to you, but cleaning can contribute a lot to the overall office atmosphere. Just imagine the difference between a perfectly clean office and the one that is in desperate need of a cleaning injection. Where would you prefer to work? And where would your clients prefer to come? The answer is pretty clear, or should we say, pretty clean. Everybody loves to spend their time, and your employees spend a large portion of their days in the office, in a space that looks nice and well-maintained, clean and bright. Coming to the office that is kept in the best conditions possible will have a positive impact on the overall atmosphere in the office. If the carpets are bright and clean, if the chairs and tables are clean and sanitized, if your office cubicles are spotless and clean, your office will be the perfect place to feel productive and energized. And, with those good health conditions we've just discussed, the sky is the limit. Again, how to achieve that? With the help of professionals, of course.  The holidays are the perfect time to do a deep cleaning, from carpets to chairs to cubicles, repairs, maintenance, and even preventive maintenance. Use your professional cleaning company to perform all those tasks, and you will be left with a perfectly clean office ready for holidays.
As we've seen, the best way to have a clean and healthy office is to use the help of professionals, well-experienced technicians who know how to choose the best cleaning methods and the perfect timing for cleaning without disturbing your employees. Is it too much to say we should also be thankful for professional office cleaning? We won't say you should be thankful, of course not, we'll just say you should take advantage, sort of say, of the cleaning company of your choice, in sense that you should take advantage of their expertise in order to have an office space you and your employees will feel proud of and will enjoy coming to work each day.
So, at the end of this post, are there things we should be thankful for in the office? Of course, there are, health being of utmost importance. As long as we are healthy and working in clean and healthy conditions, there is no reason for us not to enjoy all the festivities that are upon us. Now is the perfect time to take a moment, have a little break and enjoy our clean and healthy office environment, we have earned it. And, with the small help from everybody in the office, together with your professional cleaning company, there is nothing to fear, and everything to be thankful about.
Summary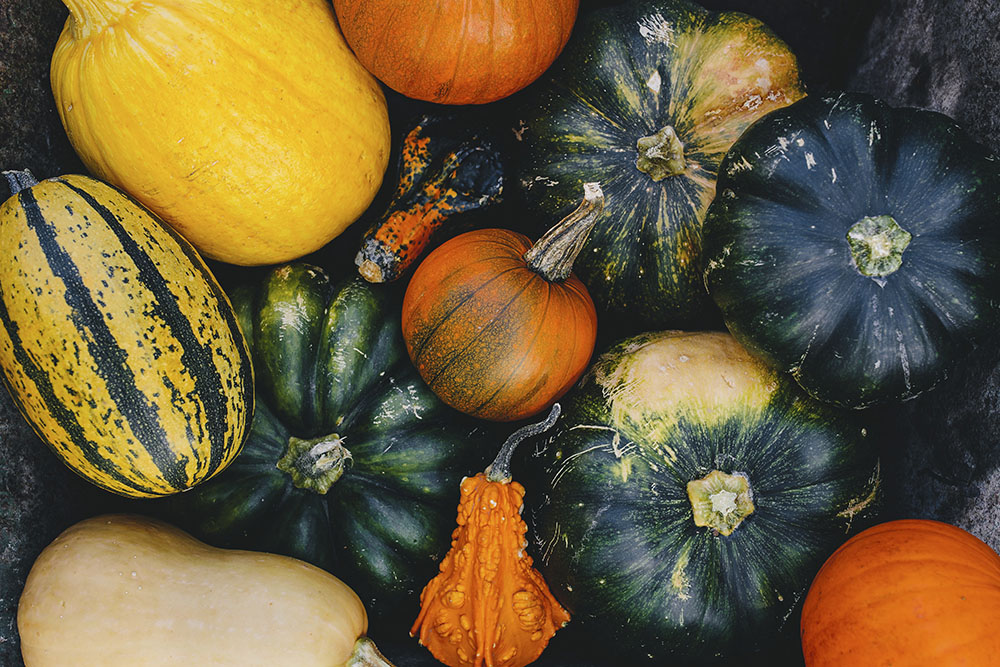 Article Name
Thanksgiving in the office – what should we be thankful for?
Description
It's that time of the year, the ending of November, and time for one of our most beloved holidays – it's Thanksgiving time.
Author
Publisher
Publisher Logo