In our previous posts, we were talking in-depth about the advantages of getting your office cleaned during summer months. We've seen that cleaning your office during summer has a lot of perks, such as having a less crowded area. During summer, with many of the staff away for the holidays, it gets much easier for the professional cleaning service to come and do their job. They will have more space and time to focus and finish the cleaning process in time without disturbing your employees or interfering with their daily activities. That is why summer is the perfect time to give your office the cleaning it deserves. And this cleaning isn't just about your office carpets, it's about the entire office. And, since one of the most important parts of the office are office chairs, they should be cleaned and maintained the same way your office carpets do.
Most of us probably take our office chairs for granted, even though they are one of the most used parts of the office. Since we're spending on average at least 40 hours per week at the office, just think which part of that time is spent sitting on your office chair. It should be kept at its best condition, right?
So, as we know, office chairs come in all shapes and sizes. Nowadays there are almost no limits in choosing the perfect office chair, and it mostly comes down to personal preferences. Still, whether you're in the market for a new chair or you already have one, both need to be clean and maintained to last for as long as possible. It is time-consuming, but also financially consuming to change them every couple of years when you don't have to. How to avoid that? By keeping them in their best condition with the help of professional cleaners.
And, your next question might be if you need to have your office chairs professionally cleaned or not. It may seem like an easy task, but it isn't. As we've said, office chairs come in so many shapes, sizes, and materials. They require different cleaning methods and experienced cleaners. So, even though it may seem like you can do it, it is better to leave office chair cleaning to experienced professionals who will know which method and equipment to use to prolong the lifespan of your chairs.
For example, we at Geyen Group South offer, among other services, commercial upholstery cleaning. We understand the importance of cleaning your entire office, so office chairs are an important part of our cleaning services. That is why we recommend, when choosing your cleaning company, to make sure to include each and every part of your office in your cleaning schedule. It will be beneficial on so many levels – it will improve overall health conditions in your office, it will improve the overall look of the office and it will benefit you financially in the long run. And also, you will have more time to focus on your business and not think about cleaning your office.
So, what are some of the methods used when cleaning various types of office chairs? Let's see what to use when it comes to the most common office chair types.
Let's start with upholstered office chairs. So, this type of chairs, upholstered with fabric, is very common and it represents an affordable option for busy offices with many employees. However, the fabric used has its way of attracting dirt, dust, and lint over time, and let's not mention every coffee spill and drip of sauce which will soak into the fabric. So, what can we do to keep your upholstered chairs clean? The first step when it comes to cleaning an upholstered office chair is to vacuum it to get off of the majority of dirt and grime. From there, a layer of cleaning foam that is safe for upholstery can be sprayed on. It is important to cover all parts of the fabric with the foam and allow it to remain there according to the product directions. Then at the end, it is recommended to use a hard-bristled brush to scrub away caked-on dirt and stains. After scrubbing, the chair should be left to dry for at least 10 minutes, perhaps longer if your office air is particularly humid. In the end,  a vacuuming is used once again to remove dirt that was brought up by the foam product.
Another type of office chairs often seen in working environments is leather chairs. They are comfortable and they look professional, but they can still get dirty over time. Leather chairs require special care due to the material. So, as a general rule, vacuuming your leather office chair on a regular basis is a great way to get off any dirt and/or debris. The one thing your professional cleaners will make sure is that the suction isn't too strong to avoid damaging the leather, and they will use a soft bristle attachment for extra care. Wiping your leather chair down with a clean cloth about once per week is a good thing to do while waiting for your next professional cleaning.
And finally, mesh office chairs. Due to their ergonomic features and modern aesthetic, they have gained a lot of popularity recently. Still, many people are intimidated by the idea of cleaning them because of all those curves and grooves. But what is great about these chairs is that they allow a greater degree of airflow, compared to upholstery and leather chairs, so you won't sweat through the material as easily, which is always a good thing. A mesh office chair can be rubbed with a bit more force than you'd want to for an upholstered or leather chair because the material used is more durable. But to get in all those little crevices, it helps to have some cotton swabs on hand for detail work.
So, to end today's post – should you get your office chairs cleaned professionally and cleaned during summer? The answer is a big yes! With the help of experienced cleaning technician, whichever office chair type you have, you will end up with beautiful, clean and long-last office furniture for years to come!
Summary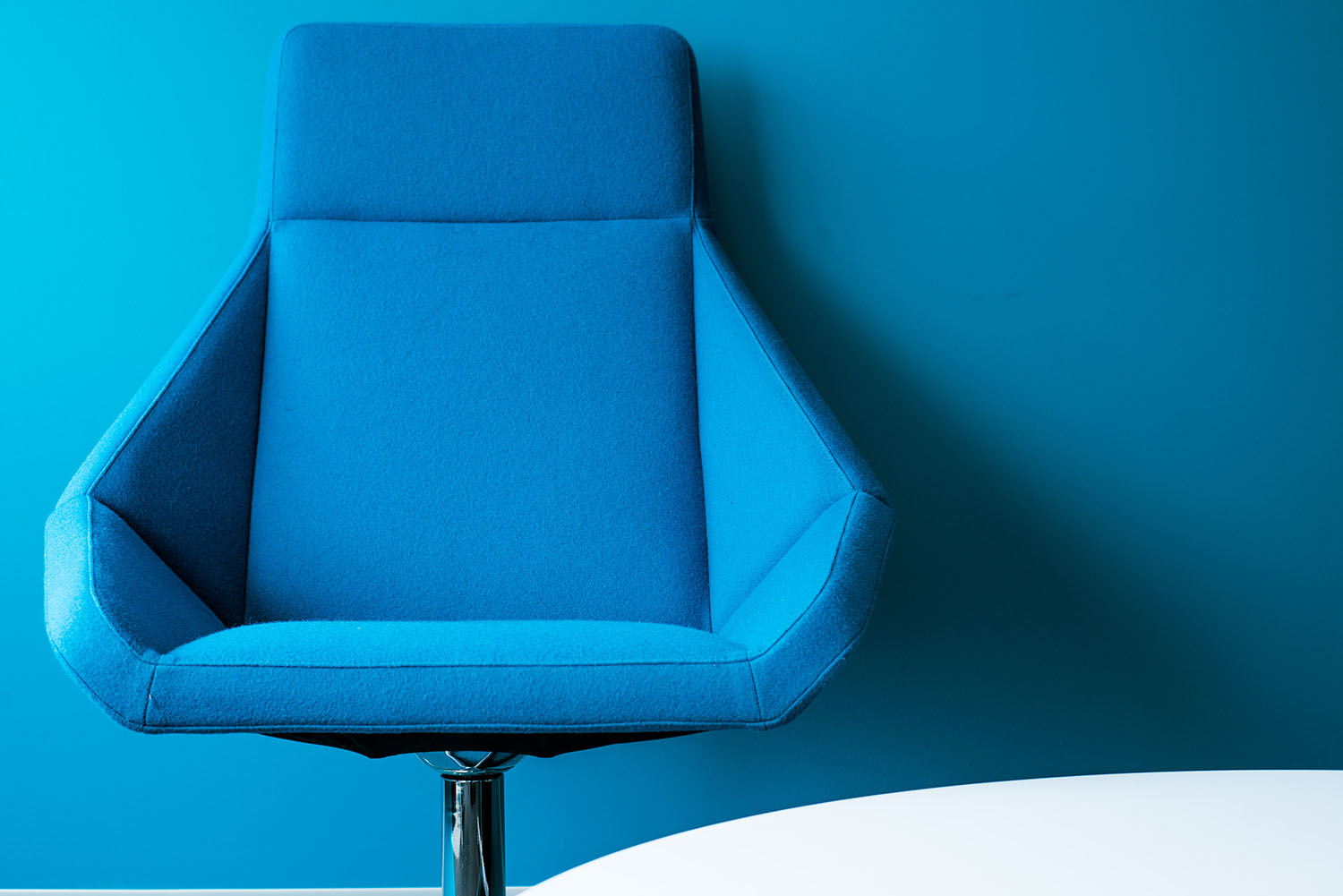 Article Name
Summer office cleaning - office chair edition
Description
Since we're spending on average at least 40 hours per week at the office, just think which part of that time is spent sitting on your office chair. It should be kept at its best condition, right?
Author
Publisher
Publisher Logo