First and foremost, we would like to start today's post by wishing you a Merry Christmas and a Happy New Year! This is the most joyous time of the year, time to celebrate, time to say goodbye to a year we're leaving behind and time to welcome a new year coming in just a couple of days. It is also time to reflect upon what we have accomplished in 2018 and time to see what we have in store for 2019. So many interesting things to talk about today, so let's not waste any more time and let's see what we did learn when looking back on 2018.
So, what did we talk about in 2018? End of the year is the perfect time to make a little retrospective of all the topics we've covered during the last 365 days. We started the year with a not so cheerful, yet extremely important topic – post-holiday office blues, a topic that is always current and always up for discussion. Winter time was also reserved for some shopping issues; we were talking about perfect timing for treating your office with new office carpets. Office carpets were, actually, one of our main topics in 2018, and rightfully so. They are one of the crucial office elements, in constant need of professional care and maintenance.
With winter slowly passing by, we entered spring by talking about getting your office ready for the season and all that goes into this important process. Change of seasons usually comes paired with a detailed and professional office cleaning, so that is another thing to keep in mind. Spring was also reserved for our big series – trends in the cleaning industry. In this two-part series, we did our best to cover all the latest trends in the cleaning industry, to see which ones to adopt and which ones to leave behind. The cleaning industry is such a big one so you could imagine just how innovative and competitive it can get. Of course, this topic is far from closed, and we will continue to follow all the news regarding this industry in 2019 and will report them all back to you.
Apart from carpets, we dedicated our attention to office interior as well. In a series of blog posts, we were discussing various aspects of office interior, such as ways to improve the overall look of your office. We've also dug a bit into the topic of minimalism, another huge trend, where we tried to better understand the style and to see if this is the trend that can suit your office space. Another big topic regarding office interior was the use of office cubicles – should you have them or not? Open spaces are trending right now, but it is still up to you to decide whether this is the way to go for you and your employees.
After going into details about office interior, it was time for us to go back to our favorite topic – office carpets. First, we talked about proper carpet care; what goes into it, what you should expect and how to get the best for your office carpets. Afterward, we dedicated several posts (three, to be precise) to one of the topics we consider crucial – carpet care misconceptions. In our trilogy, we tried to examine and discuss in details all the potential misconceptions when it comes to carpet care, and believe us, there are so many of them. We tried our best to perform a sort of myth-busting by explaining, one by one, all of the myths surrounding office carpets and giving our best judgment about each and every one of them. This is another topic that is far from closed, so we're looking forward to some more myth-busting in 2019.
After the carpet care misconception trilogy, we changed the subject completely and we talked some more about office cleaning, but from a different aspect; we were asking ourselves what we could do to help keep our office in the best conditions possible. Sure, we have professional cleaners doing the main work, but what can we do in between two professional cleanings? This is quite an interesting subject, with a lot more to be said, so keep your eyes on this.
With summer passing by, it was time for another season change and a series of blog posts dedicated to fall in the office. First, we were talking about ways to prepare the office for fall, after summer breaks. And, it wasn't just about preparing your office for fall; it was about preparing ourselves for this season change, going from long, warm sunny days to a rainier period of the year. Still, fall in the office can be quite fun, too, as we've shown in our posts regarding Halloween and Thanksgiving. These are holidays that can bring so much fun and can serve as great opportunities to develop better atmosphere between colleagues and serve as a perfect ground for building team spirit and cooperation.
And finally, winter came and with it our final blog posts of 2018. This is the season where we should take the most care of our carpets, so this topic was, of course, a must. We went through everything that goes into proper carpet care during winter months and hopefully, we succeeded in keeping your carpets in the best conditions possible. Lastly, we talked about winter wonderland in the office. Is it even possible? Of course, it is. With some small changes and some effort, turning your office into a winter wonderland could be a perfect bonding opportunity for everybody in the office. There are so many fun and festive activities, perfect for the upcoming holidays and perfect for the office.
So, there you go, our retrospective of 2018. We hope you found our blog posts both educational and entertaining, we certainly tried our best. And our plan, or should we say, our New Year's resolution? Going as strong as we did in 2018, and providing you with the best possible advice and ideas for keeping your office perfectly clean and well-maintained all through 2019. Happy holidays, everyone!
Summary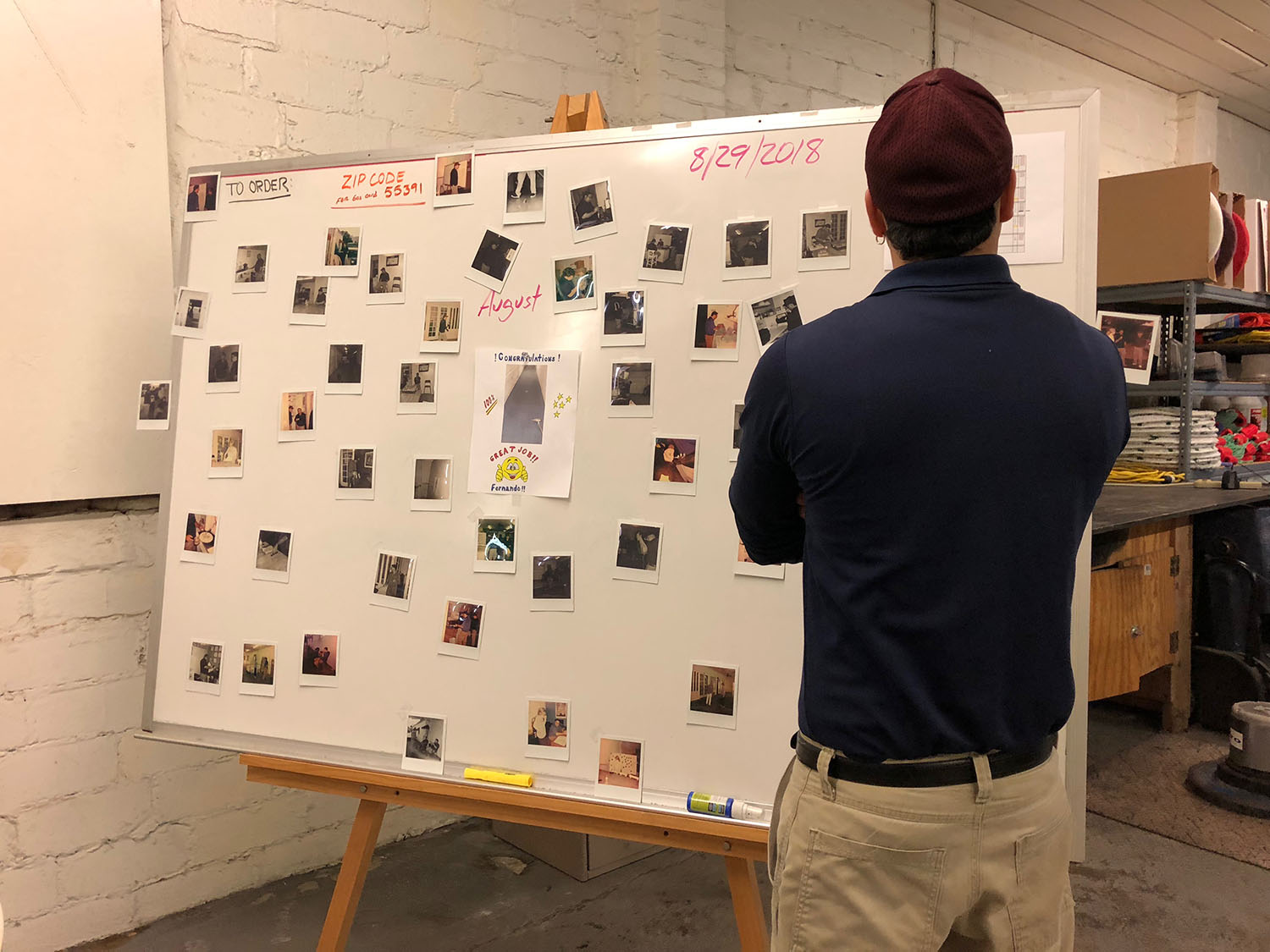 Article Name
Looking back on 2018 – what did we learn?
Description
This is the most joyous time of the year, time to celebrate, time to say goodbye to a year we're leaving behind and time to welcome a new year coming in just a couple of days. It is also time to reflect upon what we have accomplished in 2018 and time to see what we have in store for 2019.
Author
Publisher
Publisher Logo