Safety is a prime concern for every individual whether in offices, governmental organizations, or large corporate headquarters. Apart from protection of infrastructure and disaster management, the health and safety of the employees and other office attendees is of great consideration for every organization to comply with governmental regulations and maintain reputation.
Almost all commercial organizations like bank buildings, financial institutions, corporate facilities, offices, call centers, government buildings, and others have carpet or cubicle fabric panels. In addition to these, the upholstery in most offices has fine fabric covering for comfortable seating arrangements. Cleaning is an integral part of regular maintenance of these items for health, hygiene and appearance management of the office premises.
When contracting a company for cleaning of these costly items, it is very important to ensure the safety aspects for complete peace of mind. Geyen Group South, a premier company based in Tampa dedicated in appearance management brings you the most long-lasting comprehensive commercial carpet cleaning services. Apart from assuring 100% satisfaction in cleaning, fabric quality retention, the company professionals focus on safety in the cleaning procedure employing eco-friendly products and methods.
Periodical Cleaning is Essential for Safety and Healthy Office Environment
The tight office schedules and pressure of assignment completions often cause hindrance to periodical upholstery, fabric cubicle panel and carpet cleaning. With passing time, dirt deposits, sweat and other impurity deposits give rise to toxic fumes. Regular food items, beverage, ink or other materials spills are common occurrences. These can cause staining and bacterial formation.
Skipping a cleaning regime for the fabric material can lead to dampness on the surfaces. Continued dampness is favorable for virus and mold growth within the office premises- one of the prime reasons for poor health condition of employees. Excessive humidity inside the office boosts the growth of bacteria, virus, molds and fungi. These microorganisms release volatile organic compounds (VOCs) within the office rooms. The staff working continuously in such humid atmosphere and dirt can develop health complications especially respiratory syndromes like bronchitis, asthma, hypersensitivity pneumonitis and respiratory tract infections.
Often people do not consider commercial carpet cleaning, sanitization and deodorizing of upholstery covering and fabric cubicle panels as much as bathroom cleaning and other maintenance work. This can also be unhealthy for those who are constantly using the chairs, or walking on carpets with dirty shoes from the entry. Nevertheless, under fully air-conditioned office rooms, the bacterial growth can even occur on unclean upholstery and carpet. The clean carpet and upholstery not only accord a decent appearance to the entire office surroundings but also ensure complete safety and health for the office staff.
An unhealthy workforce can never deliver the maximum output and retain the quality of services essential to maintain your position in this densely competitive market. The hygienic cleaning program under the monitoring of trained professionals give you everything you need to maintain a safe and healthy office environment.
How Often Do the Office and Conference Rooms Need Carpet Cleaning Services?
Are you doubtful about the regular scheduling of carpet and upholstery cleaning sessions? This is a common problem in many offices. The carpets and chairs may appear clean to the eyes but deep inside the pores the minute deposits of pollen, mildew, dirt and even molds can raise the risk of formation of VOCs within the office. Molds can be hard to identify at times as they are of many colors caused by various fungal germinations.
The cleaning program within the conference rooms is a major task, as you may not be using them as often as other areas. Therefore, cleaning carpet, fabric panels and upholstery in such rooms is essential even if you are not using these rooms regularly. The humidity and germ attack risks are greater in closed rooms rather than those that are in use every day.
The required cleaning schedule in your office may be subject to several factors like the number of people walking on the hallways, color and material of the carpet and upholstery fabric. To ensure safety of your employees and schedule regular cleaning programs, you can request a quote with a reputed appearance management company offering environment friendly and toxin-free commercial carpet cleaning services.
If you have not organized a cleaning program for so long, it may require specialized programs like carpet deep cleaning instead of a simple interim clean sufficient for periodical cleaning. The carpet cleaning company can suggest a suitable customized program only after physical examination of the carpet.
Eco-Friendly Cleaning for Carpets, Upholstery and Fabric Cubicle Panels
The professionally trained staff at Geyen Group South specializes in environment-friendly carpet cleaning techniques. Whether you have synthetic carpet made of polypropylene, nylon, polyester or using any natural fiber carpet made of wool, they can offer the best cleaning solution suited to retain the fiber texture and shine for extended durability.
Bestowing utmost importance to your health, vacuum cleaning is conducted to clear the dust particles, mites and molds from the deep carpet pores. During the second phase of cleaning, the staff members employ the deep cleaning extraction method. This method is completely free from toxic chemicals and safe for the entire office atmosphere.
One of the problems with the fabric cubicle panels is that there are greater spaces within the woven texture of these coverings that allow deposition of dust and clogs of dirt residue. It is very important to organize some green cleaning programs for fabric panels to extract even the most stubborn spots and residue. The green cleaning products applied to these fabric materials removes the dirt and spots without affecting the color or texture of the fabric.
The unclean upholstery for the guests in the office especially in the conference rooms and near the reception area can be embarrassing for staff as it puts the reputation of the organization at stake. Prolonged usage without proper cleaning systems can lead to bad odor and mismanaged appearance. Geyen Group South specializes in appearance management redefining the concept of upholstery cleaning so that they retain the new look for years without fading and maintaining optimal appearance.
Floor Covering is Essential for Safety within the Office Premises
Every organization aims to ensure greatest safety for its employees. Apart from maintaining a perfectly hygienic atmosphere and using green approved cleaning measures, it is also essential to safeguard them against slips and falls causing injuries. The carpet is a protective covering for retaining the best appearance of the costly office suite.
Generally, hard floor tiles can be very slippery due to shiny finishes. People walking on the wet and slippery floors are prone to frequent slips and falls. Accidents within the office premises can be risky for the office staff and affects the productivity due to loss of work during the recovery period. Clean and hygienic carpet covering offers greater safety for the employees and other office attendees.
Schedule Carpet and Fabric Cleaning at Your Convenience
It is already decided that commercial carpet cleaning is very important to maintain a healthy environment within the office building. Before it is too late, you can address the concern of appearance management without any risks or breaking regular office schedule. Geyen Group South offers customized cleaning programs for upholstery, carpet and fabric panels in commercial buildings. Recognizing the need of completion of the work in time and emptying the office premises after the working hours, the company schedules the cleaning program as per the desired timing requested by the clients.
Clean Carpets and Upholstery Helps to Build Trustworthy Relationships
Whether it is the concern of the employee health or building corporate relationships, the clean office carpet and upholstery helps to win the confidence of everyone. Everyone is concerned about health and safety within the office building when working there for long hours. Considering these factors, most companies today discard the use of toxic cleaning and sanitizing products or harsh chemical agents. Your clients, corporate guests, meeting attendees and other customers feel safe, happy and confident when you welcome them in a perfectly organized and clean office room.
The company's image is at a stake if your premises are disorganized, unclean and unhygienic. Maintaining utmost safety on walkway floors, clean and fresh carpet and upholstery gives perfect appearance to the entire office building. This raises your esteem in the business industry, among clients and other associates. For best results with professional carpet cleaning and appearance management in commercial buildings in Tampa and surrounding areas, call Geyen Group South for an appointment and to request a quote. There is enough scope to choose from a range of cleaning services, customized packages and flexible scheduling provisions.
Summary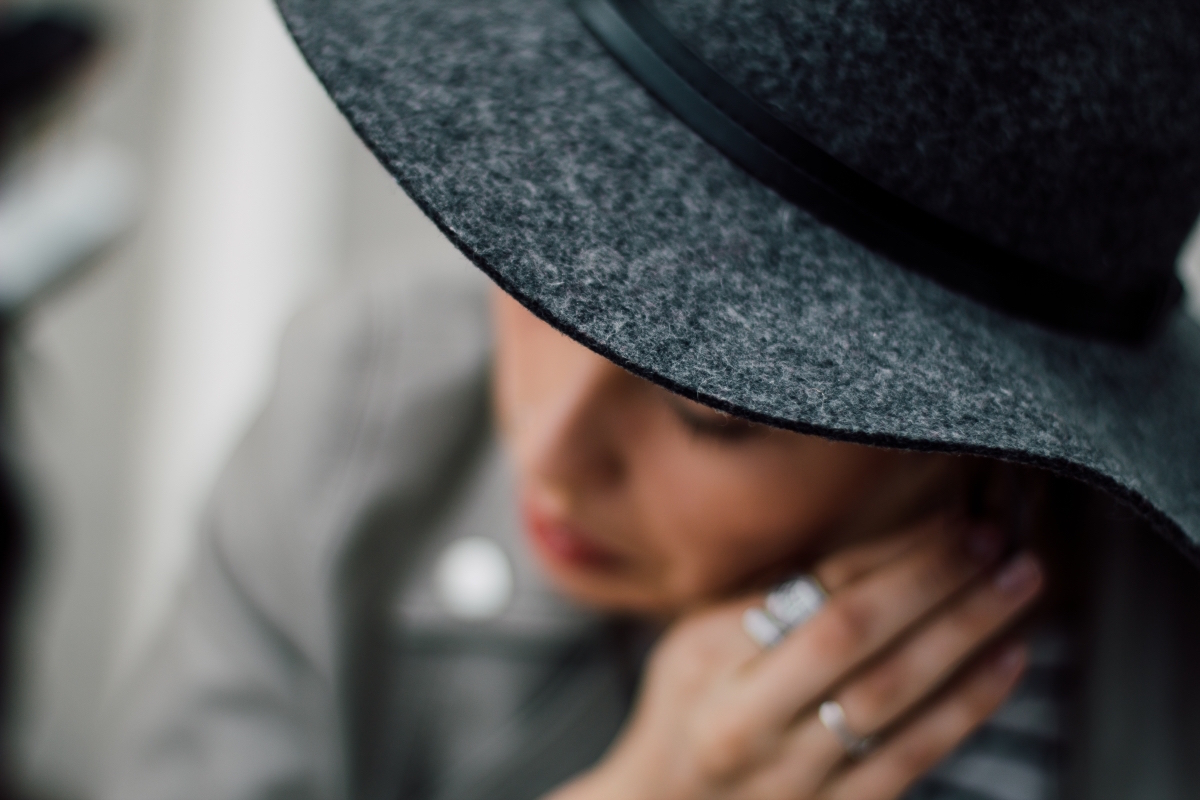 Article Name
Safety | Appearance | Commercial Carpet Cleaning
Description
Safety is a prime concern for every individual whether in offices, governmental organizations, or large corporate headquarters.
Author